Newsroom, the news of the Foundation
South Africa: Quranforsoul delivers 69,635 copies of the Holy Quran in November 2019
February 04, 2020
Offering the Holy Qur'an is a gift from God, for those who give and those who receive. South Africa: what a beautiful Muslim community, well anchored in a country rich in the plurality of its cultures and its religious peace!
For our second trip of the year, we had planned to visit several Islamic associations of the rainbow nation. In a trip covering the four cardinal points of the country, we were able to appreciate the hospitality of a population that does everything possible to respect differences. In the establishments visited, from Cape Town to Johannesburg and from Durban to Greenhaven, the work done in the memorization of the Holy Quran by the youngest reinforced our respect. Indeed, nothing is more moving than to hear the Word of God recited with mastery and delicacy by these young people, on whom the transmission of Quranic knowledge and the prophetic tradition will soon be based, in families and the Muslim community, but also among anyone interested in spiritual issues. We were able to distribute nearly 70,000 copies of the Holy Quran to 54 establishments, Islamic centers, mosques, universities, medical establishments and refugee centers from 25 November to 27 November 2019.
A need identified among leaders of Islamic associations
In Nepal, but also in South Africa, the question of translation into vehicular and sometimes vernacular languages is systematically raised. Therefore, as of today, the copies of the Holy Qur'an that we will provide in this English-speaking country will be bilingual, namely Arabic-English. At the end of our trip to South Africa, we took note of the need for translation of the Holy Qur'an into the local languages Zulu, Xhosa, Afrikaans, Northern Sotho, Tswana, Southern Sotho, Tsonga, Swati, Venda, Transvaal Ndebele, and South African Sign Language. We will endeavour to meet this demand, as long as reliable translations can be assembled. We have received serious promises from the community there and we are working together to achieve its noble goals in the years to come, Inchallah (with the Will of Allah).
2020, heading for the Philippines and Kenya
Our agenda will take us this year, God willing, to the African and Asian continents. We will have the opportunity to tell you about the meetings we will have there.
Distribution figures for South Africa
18 Islamic Centers/Madarsa (Quranic Schools)/ English Med. Sch 22260 25 Public place/ Business center/Mosque 36735 5 English Medium University 4660 1 Hospital/Medical Centre 650 5 Orphan/ refugee shelters 5330
Total of copies 69635
NEXT ARTICLE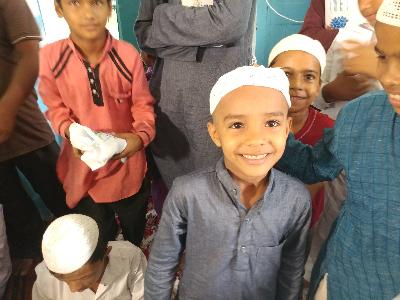 Quranforsoul promotes the journey to God through a translating and editing program of the Holy Quran, every year
Allah (swt) says in Qur'an, "Verily in the remembrance of Allah hearts find rest (contentment)" Arrad - 13:28
More