Newsroom, the news of the Foundation
Quranforsoul: our program for the second half of the year
September 30, 2021
Despite the increase in transportation costs and the price of paper, we have reached our objectives for the first half of 2021, with a production and distribution rate in line with our objectives.
The quantity planned for Nepal of 10,000 copies of the Holy Quran has just been delivered, to the satisfaction of the Muslim community in this distant country, which needs our help.However, the needs are still very high in many parts of the world, and our support is growing for Muslim communities in other countries that call on us. One such country is New Zealand, whose Muslim population is growing steadily: from 6,000 Muslims in 1991, 36,000 in 2006 and 46,000 in 2013, the community is estimated to reach 100,000 by 2030, or 2 percent of the total population. We plan to distribute 10,000 copies with English translation by the end of 2021 in this beautiful country, which has shown a strong sense of interfaith solidarity and tolerance in the wake of the Christchurch carnage.In Australia and its neighboring islands, between 45 and 50,000 copies with English translation will be distributed. As for the African continent, we will be heading west, to Sierra Leone, Guinea-Bissau and Liberia, where we will be distributing about 100,000 copies, bilingual, including an English translation. There too, the need is great and the impact of our contribution is substantial. The beneficiaries praise the quality of the Holy Qurans delivered to them, both in terms of manufacture and translation. Normally, only Arabic versions reach them from other organizations. Here we have further evidence of the need for translations.For your information, the printing for the Nepalese language is done in India, while the books with English translation are produced in Turkey.During this period of health restrictions, Quranforsoul has chosen to entrust its local partner, Al Jumuaa Foundation, with the organization and distribution of the Holy Qurans. We would like to take this opportunity to thank all those who organize these events, which are often difficult to organize. We also thank the generous donors of Waqf Quranforsoul, in our mission to offer the Holy Quran to Muslims who do not have the privilege to have it.
NEXT ARTICLE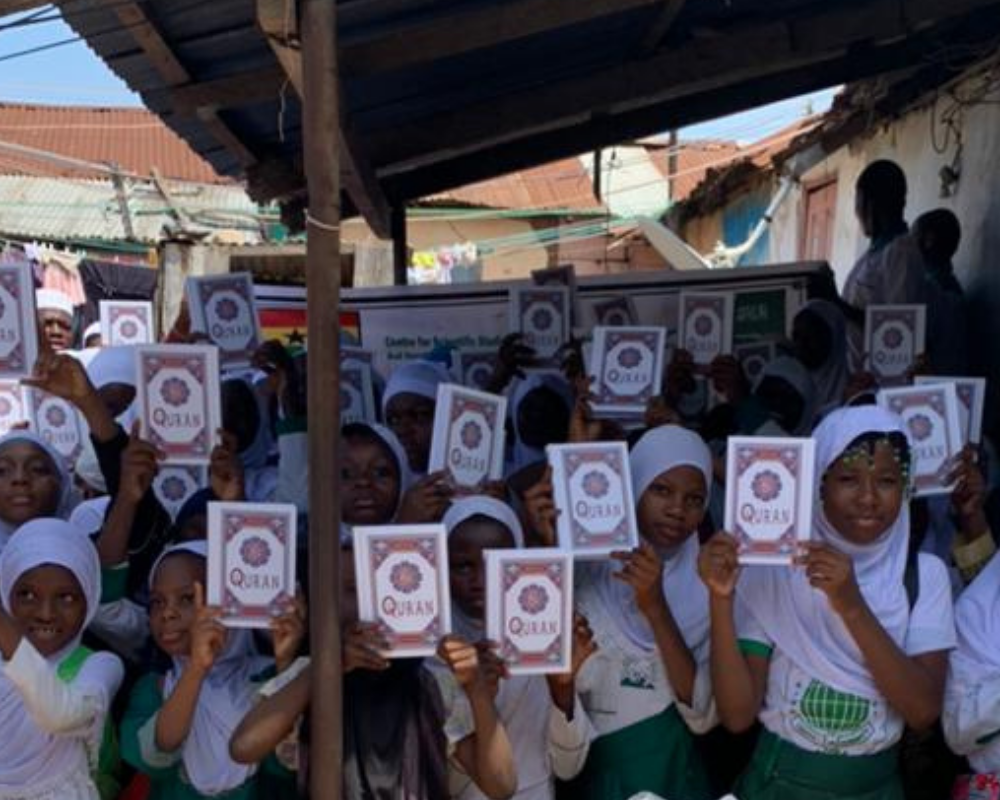 Support the enlightenment of the Holy Quran, support Quranforsoul !
The Quranforsoul Foundation continues its mission of distributing the Holy Quran to Muslim communities who request it, throughout the world. Each year, we emotionally contribute to the transmission of the word of God and its translation, in the best possible conditions.
More