Newsroom, the news of the Foundation
Distribution: Discover and distribute the Holy Qur'an in Philippines
October 15, 2020
During this period when the possibilities for international travel are reduced, Mercy Center, partner of Quranforsoul in Philippines, organize their events dedicated to the discovery of the Holy Quran. This was the case in September, in Manila, the capital of the Philippines.
Our partner Mercy Center is the organizer of this beautiful exhibition dedicated to the Holy Quran and the information needed to read it. The Grand Mufti of the Philippines honored us with his presence and the event was a great success and was widely publicized by the country's media. Despite the difficulties linked to the Covid-19 pandemic, the public did not miss this great opportunity and the exhibition hall was almost permanently full, with the necessary measures taken to ensure compliance with health regulations. On site, Quranforsoul had a stand run by the Al Jumuaa Magazine foundation, where we were able to distribute the Holy Quran in a fraternal and spiritual atmosphere.
Why the Philippines?
Because this country, with a large Catholic majority (81%), is nonetheless open-minded and benevolent towards the Muslim community. This community is concentrated in Mindanao and the Sulu archipelago, with nearly 4 million people. We will keep you informed in these columns about our 2021 agenda and the trips we will be able to make. In the meantime, we are working on partnerships such as this one to develop our actions around the world, wherever we feel the need.
NEXT ARTICLE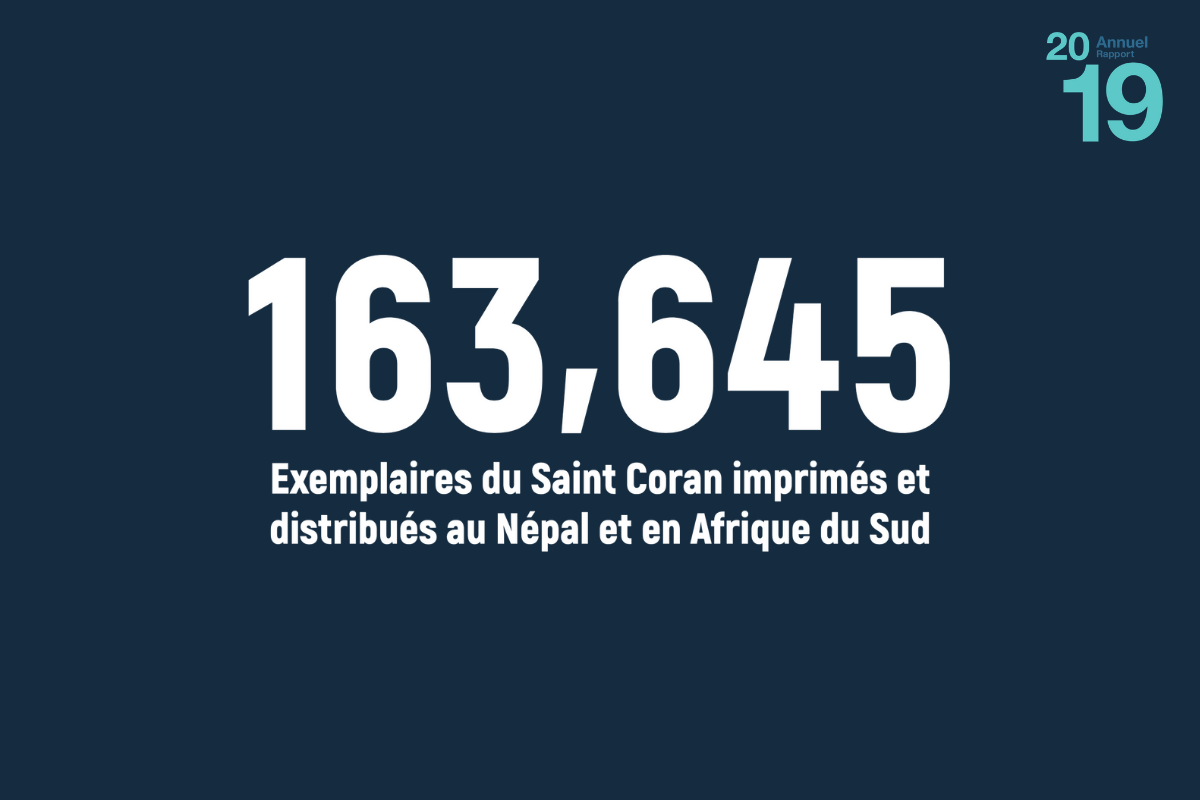 Our 2019 actions in figures
The Quranforsoul Foundation is invested with a noble mission; It is a matter of responding to the demand of Muslim communities in all countries, faced with their needs for the provision of the Holy Quran, and therefore to allow its discovery and learning. In this globalized world which causes great inequalities and the retreat of spirituality, initiatives allowing to get closer to the Divine Message are more necessary than ever.
More