Newsroom, the news of the Foundation
Why Quranforsoul will travel to Kenya in 2020
March 05, 2020
This year, the Quranforsoul team will meet the Muslim community in Kenya, which has 4.3 million people and constitutes 11.2% of the country's population. In this country, the needs are immense and we wish to help in providing the Holy Quran.
Today, Islam has between 400 and 500 million followers on the African continent, making it the first religion on par with Christianity. For Ousmane Kane, professor of religion and contemporary Islamic society at Harvard, Islam would have been introduced in Africa, before even spreading in Arabia: "the prophet Muhammad sent dozens of his companions to Ethiopia before the start of the Hijra. During the first century Hijri, Islam spread from Egypt via the Red Sea and the coastal areas of East Africa on the one hand, and from Egypt through the desert to the rest of North Africa. It was from North Africa that Islam spread to West Africa through the Sahara. "
That is to say the proximity of Africans to the ultimate revelation, in a region of the world where many spiritualities coexist. Over time, the message of Islam's peace has grown stronger across Africa. So much so that the regulatory authorities of the largest economy in East Africa want to make the country a hub of Islamic finance, in particular by facilitating the issuance of Sharia-compliance sovereign bonds (the sukuk).
Quranforsoul wishes to contribute to the transmission of the Islam message and to its learning, by providing Kenyan Muslims with the copies of the Holy Quran they need. We will soon share with you our impressions of this journey, which will allow us to accomplish the noble task of offering the word of God. If you too would like to contribute to this effort, do not hesitate to donate to help us produce the Holy Quran which will be distributed there.
NEXT ARTICLE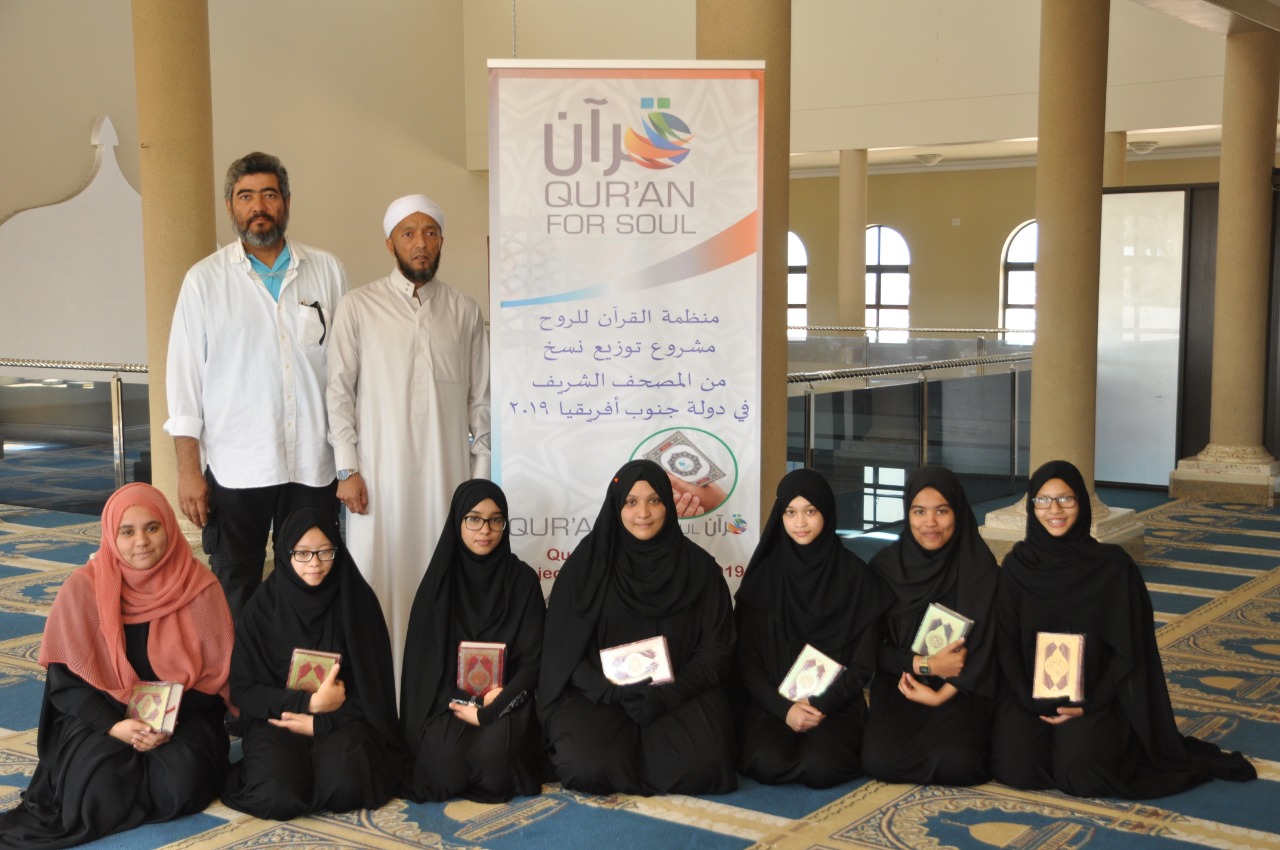 South Africa: Quranforsoul delivers 69,635 copies of the Holy Quran in November 2019
Offering the Holy Qur'an is a gift from God, for those who give and those who receive. South Africa: what a beautiful Muslim community, well anchored in a country rich in the plurality of its cultures and its religious peace!
More